When i come across someone in social media or other that 'doesnt add up', they are flagged and a microscope is placed upon them indefinitely till the 'smoke' clears and the math adds up. Case in point is RussianVids, a youtube and social media so called 'truther' whose latest foray has been the pimping of the flat earth psyop/tavistock mind control excrement all social media adherents have been tolerating for the last year. Prior to 2016, RussianVids had a viewership on youtube of less then 8000 subscribers. Today, RussianVids is exceeding 40,000 and climbing. Thats an excelled increase of over 600% in less then 8 months!. What has made RussianVids so popular in this time? The flat earth meme/hoax/psyop of course and his 'marketing' of that defecation to the christian mental asylum who will believe fucking anything!. But that is just too simple of a analysis to make the absurdity credible for you to wrap your head around. RussianVids hasnt climbed to fame because of some new found psychosis unleashed upon the public such as 'flat earth', even though thats how it appears when new talking head 'pancake people' appear on the scene as spokemen and teachers of that mental illness. No, RussiaVids is RUSSIAN MILITARY INTELLIGENCE, and by all appearance.......even though he has done a thorough 'wash' of his tracks......hes a member of GRU!
Meet
Ben P. Liashenko
, aka "RussianVids" and make sure you take a good look at that snoz/nose. This was Liashenko's avatar/logo for his channel prior to 2015........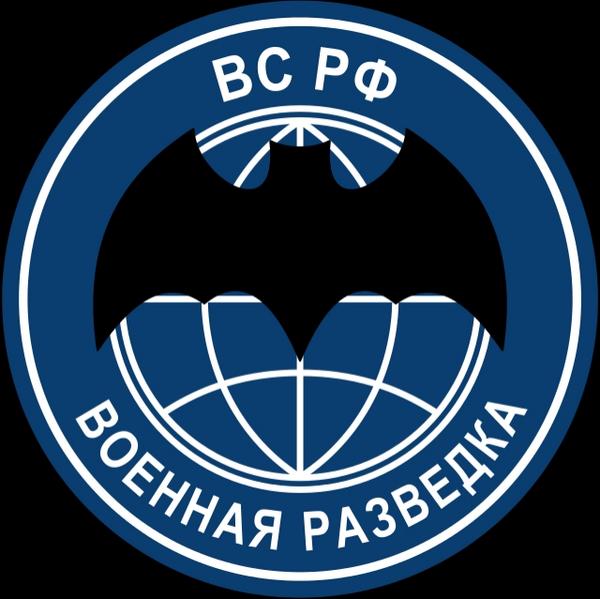 A channel he put up on YT over a year ago still uses his original avatar......
https://www.youtube.com/channel/UCuGV4z4OttfMnJJ4oieDllA
.......This is the logo for the Main Intelligence Directorate of the Russian Federation. In particular GRU 'Spetznaz' or the elite special forces of russian military intelligence. In 2010, GRU Spetznaz was disbanded with a few of them rebanded in 2013 and assigned to special operations. Prior to 2014, you could find vids on Liashenko's Russianvids channel of GRU agents in military fatigue singing russian folk songs!. What is the agenda of GRU Spetnaz?......
https://en.wikipedia.org/wiki/Spetsnaz_GRU
"......The primary function of Spetsnaz troops in wartime
was infiltration/insertion behind enemy lines (either in uniform or civilian clothing), usually well before hostilities are scheduled to begin and, once in place, to commit acts of sabotage
(such as the destruction of vital
NATO
communications logistics centers) and the assassination of key government leaders and military officers......"
RussianVids, aka Benjamin P. Liashenko is a RUSSIAN JEW living in San Mateo California, a fifth column 'special ops agent' of russian military intelligence, INVOLVED IN PSYCHOLOGICAL WARFARE AGAINST THE PUBLIC and in particular american citizens. The last name LIASHENKO is.......JEWISH.........and thats why you will hear every conspiracy under the sun and everything and anything so-called 'exposed' by RussianVids except.......ISRAEL/ZIONISM/JEWISH COMPLICITY AND CORRUPTION!. You do not identify and discern rat 'shills' by what they say, ITS WHAT THEY DONT SAY THAT GIVES THEM AWAY!. This kike cocksucker has gone on a blitz of late taking down other youtubers who have 'outed him' and has been successful. And thats why Liashenko is now a SCARED ZHID RAT who probably looks over his shoulder a 1000 times a day waiting to be tarred/tired and set on fire on some lampost in the US!!!. Liashenko is a fulltime PAID disformant 'mole' for russian military intelligence targetting unweary stupid fucking THEOTARDS who believe in talking snakes and unicorns. Christianity general is prime real estate for KIKE disinfo rats and russianvids has become a primary infiltrator and 'saboteur' in disseminating CIA/JESUIT/MASONIC psychological doo doo such as 'flat earth' bullshit. In otherwords, hes diseminating MK ULTRA MONARCH PROGRAMMING, all under the ruse that hes a common xtian 'twoofer'. Russianvids/Agent Liashenko has gone from illuminati playing cards and hollywood/music industry symbolism to flat out in your face full retard insult such as planets dont exist, the moon is a hologram, and digital telescopes having preprogrammed luminairies fulltime forthat dont exist etc. All in a short space of 8 months, which increased his viewership 600% and lined his pocket with JEWTUBE CORPORATE COMPENSATION. He has fully metamorphesied into a consummate JEWISH SHILL RAT destroying all credibilty in the detective community and making 1000's from it while fulfilling his military service for the Kremlin. You do not have to look any further to how bad the 'wide awake' community really is then seeing such a pile of shit become so popular with the common herd. Its a gut wrenching spectacle of just how fucking stupid and gullible the so called 'truth movement' has become and really is. The flat earth psyops involves divide and conquer within its ranks to keep the meme going. Russianvids used the 'planned' deflowering and fall from grace of Math Boylan and Eric Dubay who sparked the flat earth psyop as a springboard to replace them and keep the fire going. RussianVids is selling his 750,000 dollar San Mateo California home (120 Prague St) while he sits on his ass making youtube videos fulltime collecting JEWISH CORPORATE money from youtube and satisfying his russian generals. In otherwords, RussianVids is a modern day rat for the JEWISH RUSSIAN BUND who is fleecing and slicing and dicing the publics 'minds' FOR A LIVING!. He has a 'retail business' listed and a facebook page promoting it..
https://www.facebook.com/pages/Ben-Liashenko/141984799466167
The litmus test for the socalled 'truth community' especially on YT will be if this piece of shit is still in business deseminating military propaganda a year from now. If RussianVids is still online and allowed to continue by the public then we all might as well pack up and go home on the war against the NWO, because the war is over and they won. I still maintain this open public challenge to all comers on the topic of flat earth. I will take anyone and make them look like a fucking fool who wants to maintain there is such a thing as flat earth 'theology' in the bible/ Im a bible fucking expert and their is no such thing as flat earth theology, it doesnt exist in the bible and anyone claiming there is and trying to produce it is a fucking FRAUD AND LIAR that simple. Any pastor, preacher, teacher, come on up and give it a shot. It wont happen because they know THEYRE FUCKING LYING!. Heres an interesting video exposure of Liashenko that got banned by Liashenkos supperiors to keep this piece of shit on point and in the publics face.......
https://vimeo.com/163503269
RUSSIANVIDS IS KIKE COINTELPRO, HES A FUCKING JEWISH MILITARY PROPAGANDA INFILTRATOR INTO THE TRUTH COMMUNITY. BLOW IT OUT OF ITS SOCKS ON CONTACT!
(by the way for any of my subscibers wondering why I havnt done any vids for a while, Ive had a couple eye surgeries in last two months and recouping. Should be back pretty soon)